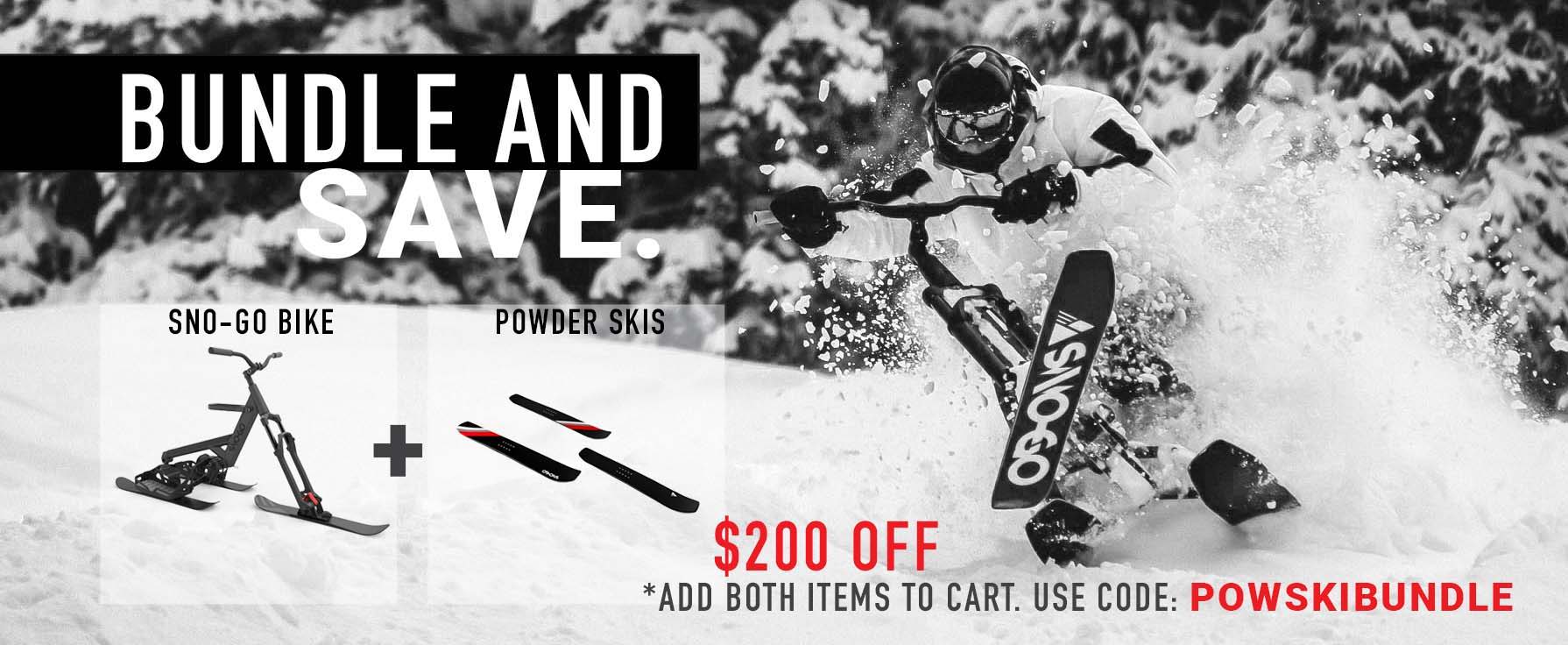 One thing is for sure. When you're ready to SNO-GO at the next level. The SNO-GO Powder Skis will take you there. The SNO-GO Powder Skis are ready for any condition you throw at them. Charge harder and float through the powder for maximum fun. We used a longer radius and early rise tips combined with a wider profile to provide the speed and stability needed when the snow gets deep. After thorough testing last winter, we are fully beside ourselves with the result.
*SNO-GO bike sold separately.
Powder Skis
Must have upgrade. Only thing that would have made it better is if I could have installed these on a gen4. Maybe next season.
POW ski's
What's not to like? These skis have great craftsmanship work and are much wider than the original skis. I have TD got them on the bike yet but I can't wait for deep powder.
Powder skis on 1st gen bike
Skis worked excellent under all conditions.
Made it nearly impossible to "accidentally" catch a front edge. I will definitely switch them to my hexed carbon bike when I get it!
Still in the box
Thank you for the quick shipment of the Sno-Go powder boards. They are in a good spot as I eagarly await the arrival of my new SNO-GO HEXED™ Carbon bike upon which I plan to use them. This winter sports product is currently a finalist for the Innovation Award for a Consumer Product in Outdoors. Congratulations to the management, staff and workers of the Sno-Go family. Be proud!
Snogo powder skis
I think the powder skis could be a little longer and wider but overall I am happy with my purchase. So much better then the stock skis