SHIFT
S.L.A.T.® - Synchronized Lateral Articulation Tech
HyveX™ built EZ-Load™ chairlift hook
Powder ski compatible
Rider Height: 5' - 6'3"
Max rider weight: 250 lbs
34.9 lbs
$2,499
BUY SHIFT
SHIFTED
A lighter high-performance Shift. 
Fox 34 Float Factory Fork and Deity cockpit
Powder ski equipped
Rider Height: 5' - 6'3"
Max rider weight: 250 lbs
32.9 lbs
Starting at $3,399
BUY SHIFTED
RIPPLE
The lightest SNO-GO model for casual riders
Lightweight HyveX™ composite GL components
S.L.A.T.® and EZ-Load™
Rider Height: 5' - 5'10"
Max rider weight: 150 lbs
31.2 LBS
$1,999
BUY RIPPLE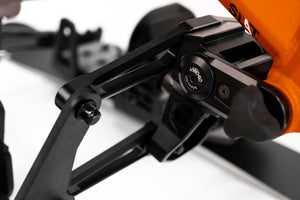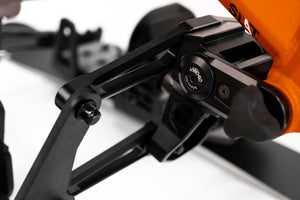 Syncronized Lateral Articulation Technology makes the SNO-GO the global leader in ski bike innovation.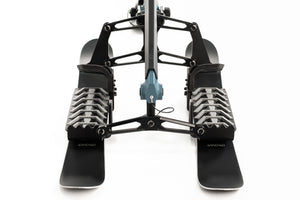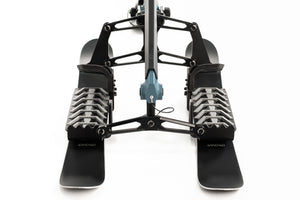 Learn in less than and hour and take on new slopes with confidence.
EZ-Load™ Secure Chairlift Loading
★★★★★

"The joy I experienced blew my mind!"

Bryan Cook

New York
★★★★★

"SNO-GO was fast and easy for me to learn... a memory I will never forget!"

Fiona Pecson

California
★★★★★

"The most fun I've ever had on snow."

Karl Wasabi

Utah
★★★★★

"Thanks for giving me even a brief period of time where I almost forget about my chronic illness. Cheers to setting new goals and achieving them!" 🤘🏻🎿

Mallory O'Mahoney

Colorado
POWDER DAY FLOW.
Drift it. Slash it. Send it. Ride the deep days like never before.
POWDER SKI BUNDLES
The rumors are true. SNO-GO's ski bike technology has three articulating skis that allow any rider to rapidly gain the skills necessary to enjoy all the mountain slopes. Whether you have limited mobility or you're a seasoned downhill mountain biker looking for a winter fix, a couple runs on a SNO-GO and you'll soon that discover that winter now has a whole new meaning.