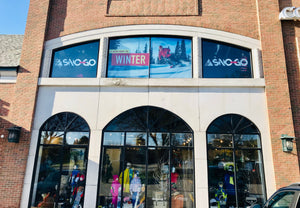 BECOME AN
AUTHORIZED
SNO-GO DEALER
Since 2018, SNO-GO has quickly become the fastest growing new winter sport, bringing in droves of new visitors to the winter slopes. There has never been a better time for local shops to get in on the action than now.
Who is SNO-GO for?
SNO-GO offers a new vehicle for winter freedom that has never existed before on the mountain slopes. Customer types range all over but here are a few:
People who don't ski or snowboard but want to experience mountains.
Existing skiers and snowboarders seeking a new experience or something they can share with friends and family.
People who prefer the comfort or feeling of a bike.
People who have an injury or condition and need more stability than skis or snowboards allow.
People with a moderate to severe disability.
People who simply don't want to endure the jarring motions of skiing and snowboarding anymore but want to stay active in winter.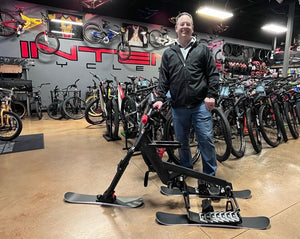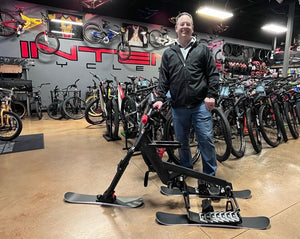 "SNO-GO has been a real game changer for my bike shop during the winter season. Sales and rentals of them have made my business more profitable year round."
We understand pioneering a new winter sport comes with a lot of questions.
Where can our customers ride?
Are they safe?
How do they work on chairlifts?
Can I rent bikes?
Do you offer training?
Fill out this form below and we'll get a call scheduled to help.