WINTER ADVENTURE ANYONE CAN ACCESS.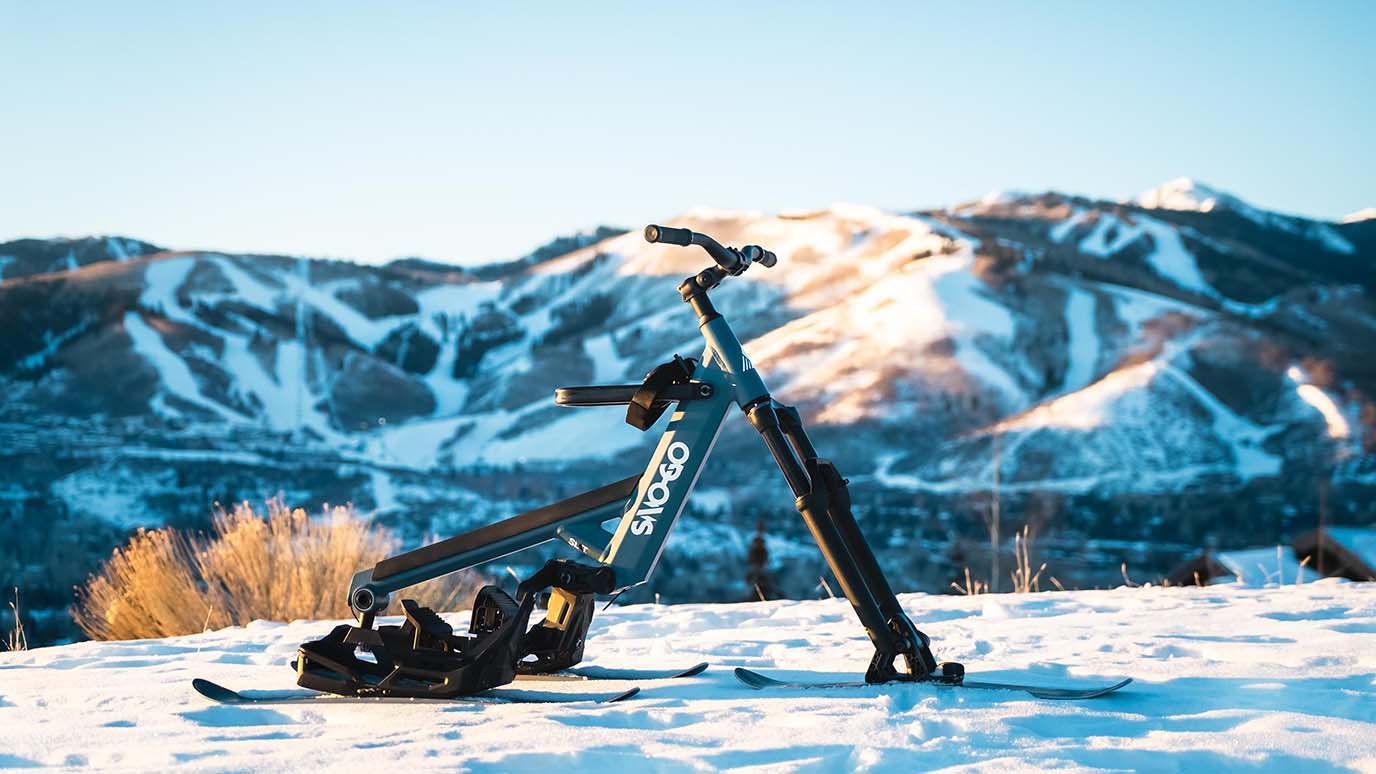 WE ARE REDEFINING WINTER.
OUR GOAL is to provide the greatest door to winter adventure. And to be greater, we want to provide a door that anyone can access.
IN 5 SHORT YEARS, SNO-GO is allowed at hundreds of resorts in countries all over the world. We've welcomed thousands of people who never thought they'd like the cold, people who thought it impossible to return to the mountains they once enjoyed, and many who are seeking adventure.
50 years old, rippin' the Snogo
I've had my Snogo for a full season now, over 200,000 verticals feet. At nearly 50 yrs old the Mountains and the sport were not safe for me. The Snogo changed all that, I'm on the biggest Mountains chasing my College boys down the slopes. One of the greatest gifts of my life. This is an amazing mechanism, adaptive for sure, making the sport safer and more accessible. Hopefully, the last few resorts will let us in next season! I'm definitely upgrading to the new bike, with POW ski's!
Never snowboarding again!
The best time I had on a mountain in my life and I been snowboarding for 15 yrs. I don't care who you are when you snowboarding you're always worried about the major Wipeout, but with the sno go i felt so comfortable because your balance is much more secured by the design of the sno go.
I love it!
Will never go back to a snowboard again. One day when the price gets lower ill buy one for my own.
Great fun. Shallow learning Curve.
Great piece of gear. Easy to learn but gets deep as far as what you can do if you spend time on it. Powder. Moguls. Park. Tree runs or just leisurely stroll down the mountain. Also ingenious lift counterweight design maps getting on and off super easy. Love mine
Snogo
Never skied and only snowboarder as a kid, and couldn't believe how easy and fun these are! One ride down a green trail and I was good to go hitting black diamonds in 3 runs! Loved it so much I got one for my wife and kids
Great Product!!
I bought the first gen snogo. I can't ski or snowboard but the snogo is easy and intuitive. I have never wiped out with it and I've been on some tough courses. It's easy to get on and off the lifts. Very well designed and built. I love it. It always gets a lot of attention. Lol.