Announcing Sno-Go Premier Partners
---
Starting in the 2019-2020 winter season, Sno-Go's will be available for rent through 18 Premier Partner resorts in the US.
If you'd like an extra hand getting started, take a lesson with a PSIA-AASI certified instructor.
---
WHAT DOES A PREMIER PARTNER* OFFER?
---
Guaranteed access to ski slopes via chairlift with valid lift ticket

Sno-Go rentals via resort rental shop

Sno-Go riding lessons

Sno-Go bikes available for purchase
---
---
Mountain Creek, NJ

Mountain High, CA

Winter Park Resort, CO

Big Sky Resort, MT

Boyne Mountain Resort, MI

Brighton Ski Resort, UT

Sugarloaf, ME

Boyne Highlands, MI

Loon Mountain, NH
---
Sunday River, ME

Big Snow America, NJ

Powder Mountain, UT

Holimont Ski Club, NY

Gunstock Mountain Resort, NH

Jay Peak Resort, VT

Hoodoo Mountain, OR

Sundance Resort, UT

Swain Resort, NY
---
Click here to find a Sno-Go Premier Partner using this new interactive map.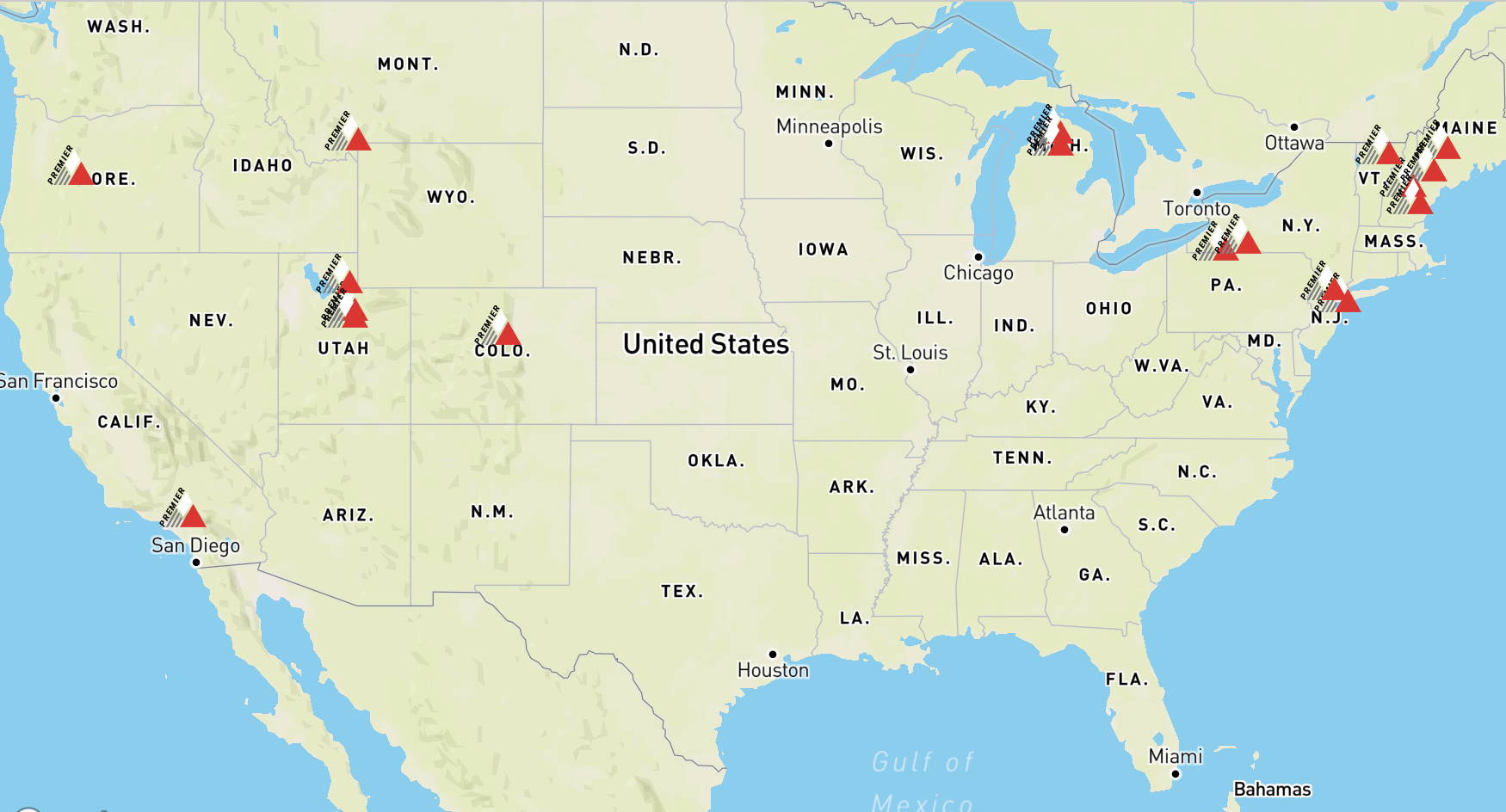 *Not all Premier Partners may have a complete fleet of Sno-Go bikes at the start of the 2019-2020 season while this program gets off the ground. Call your resort's rental shop in advance for availability.
---
---



---
Sno-Go bikes are the one and only skibike to be endorsed by the PSIA-AASI (Professional Ski Instructors of America and American Association of Snowboard Instructors). This partnership is supported by SNOW Operating and their massively successful growth program featuring Terrain Based Learning™.
This recognition of our technology and resort safe ski-bike design has opened the eyes of many resort owners looking to drive more business and bring exciting activities to their resorts for customers. In particular, our first major partnership kicked off with Boyne Resorts, the parent company of our home resort in Brighton, UT. This partnership opens up a handful of new East Coast and Midwest resorts that will allow Sno-Go this season. We are beyond excited about reaching new riders and winter sport enthusiasts!
Submit an application to become a Premier Partner for the 2021 season.
---